TOILET REPAIRS AND INSTALLATIONS IN ADELAIDE
When it comes to problems in the home or business, there are many things you can live with. However, the one thing you can't live without is a fully functioning toilet. Not being able to use your toilet suite, either because it's leaking, it won't flush or is overflowing, can make for one of the most frustrating experiences imaginable.
There are a number of issues that can arise with your toilet and it's important that you get them repaired straight away. Our team of qualified plumbers are available to help with all of your toilet issues. From leaking to blocked toilets installation of new ones, we can fix your toilet 7 days a week.
Some of our Toilet Repairs Services Include:
Toilet flush button faulty
Blocked toilets
Leaking toilets
Overflowing toilets
Toilets that run continuously
Slow draining toilets
Cracked toilets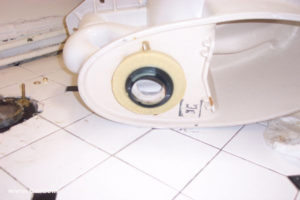 Our plumbers can also take care of your new toilet installation.  Maybe your existing toilet is damaged or it just needs a facelift, either way you need to use the services of an expert plumber for any toilet installations, as it's important the toilet is installed correctly to avoid problems in the future.
Having an efficiently working toilet is important and will also save you money. Leaking and older single flush toilets can waste a large amount of water and we suggest replacing these toilets as they are quite uneconomical.
There is now a large range of new toilets that have better flushing capabilities and will help you save water.  SA Plumbing™ we can supply and install all brands of toilets depending on your household needs and fitting options.
If you need your toilet repaired or a new toilet installed and are looking for a dependable service from a qualified plumber then give SA Plumbing™ a call.
We have experienced plumbers located throughout South Australia and can attend to your toilet emergency within the hour.
My toilet suite needs attention. Can you do anything I need?
There isn't much that is as annoying in the house as a faulty toilet. Whether it's not working properly, not working at all, or still needs to be installed, the Adelaide plumbers from SA Plumbing™ will be able to fix your issues in no time. With the latest knowledge, skill, experience, and spare parts, one of our plumbers in Adelaide will be able to call in to your home or business and perform any toilet related services needed in order to get your toilet up and running as it should be.
Some common toilet issues we are asked to remedy are:
Toilet repairing
When you've got a problem with your toilet suite that needs immediate attention, you really need the experts doing it. We have a number of toilet experts from here at SA Plumbing™, that way you can rest assured of the very best service available and will end up with the very best results. No matter what the issue is with your toilet suite, your attending toilet plumber will be able to accurately diagnose the issue, and then carry out the most effective repairs to remedy it.
Quite often, this will involve replacing and repairing some of the parts from your cistern, pipes or bowl, since these are have a limited lifespan and may be in bad condition. These parts will eventually wear out. This means that replacing only the ones that are currently causing issues may lead to further problems down the track, making a full replacement the most economical option. Our plumbers carry all of the necessary parts in permanent stock, so your SA Plumbing™ expert should have everything needed to perform toilet repairs and installations with him.
Toilet installing
If you are wondering if the problem will just disappear, the chances are it won't. And there's not much point having an amateur plumb in your toilet suite, since it'll most likely be done incorrectly and cause you trouble later on. The best option, then, is to contact the toilet professionals from SA Plumbing™ about installing your toilet suite. No matter what brand or model of toilet suite you've purchased, we are familiar with them all and can come around to your home or business and have your new toilet installed same day.
You may also need to replace your existing toilet suite, if it is damaged beyond economical repair or you need to replace an old single flush toilet with a more environmentally friendly dual flush one. In this case, your attending toilet plumbers will be able to explain the options, then find your choice of toilet suite and come back to install it on the same day. If you know you want a replacement beforehand, you can even tell the operator when you make your booking, and our toilet expert will pick it up on the way.
Although it is usually the case that it is best for us to have a look at the old one to ensure the new one fits in the existing floor fitting. It doesn't matter what brand or model you want, as we have training and experience with all types of toilets.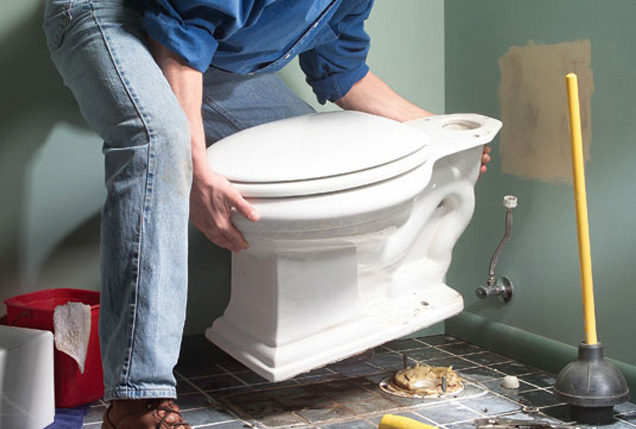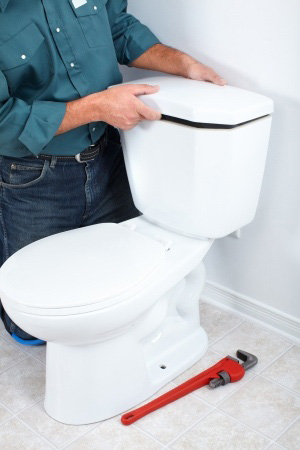 My toilet isn't working properly. How come?
As the parts inside the cistern will undoubtedly fail over time they will need replacing. Depending on which parts of your toilet have worn out, your toilet suite will generally end up either leaking or stopping flushing. Both are serious problems, and need to be investigated by a toilet expert from SA Plumbing™.
With our tools, spare parts, knowhow, experience and skills, you don't need to worry.
Toilet that's started leaking
If the water is constantly running from your toilet cistern into your toilet bowl and you have increased water bills for no reason, these are two signs that you've got a leaking toilet.
While irritating enough on its own, the leaking toilet is also a very serious problem due to the money that it literally running down the toilet and the further problems it can lead to. This is usually caused by wear to parts like the flapper valve, the ball valve, the flushing mechanism base rubber, and the inlet pipes – all those parts that keep water in the cistern until the flush button is pressed.
Toilet that's stopped flushing
Emergency! This should be taken care of as soon as possible. Damage or wear to the flusher arm, the flusher chain, the flapper valve and other parts that work to make your toilet flush are the usual causes of a non-flushing toilet, many of which will normally need to be replaced immediately to get your toilet suite back into working condition. For all these problems, the toilet experts from SA Plumbing™ have everything they need to quickly and efficiently repair or replace your toilet suite.