Blocked drains in Adelaide
Is your toilet taking forever to drain? Is your toilet not draining at all, or even overflowing? Is water pooling outside of your property?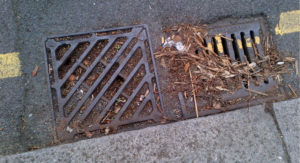 If so, it looks like you may have a blocked drain somewhere. SA Plumbing™, your local blocked drain Adelaide specialists, can unblock any blocked drain quickly and professionally. We have the resources and the know how to clear your blocked toilet drain, blocked shower drain, blocked stormwater drain or any other blocked drain any day of the week.
If you have a blocked drain in Adelaide and require fast, friendly, cost effective service, then you need to contact us. We can unblock all of your sewer, toilet,storm water pipes and other drainage issues. Any time of day, any area, our experienced team of licensed plumbers has all areas of Adelaide covered. Your blocked drain is now our problem. We are locally owned and operated and have been in the business over 25 years. We have staff located throughout Adelaide from Goolwa to the mid-north so that we can deliver fast professional drainage services no matter where you are. Get in touch for more details.
Hydro Jet Clearing System
At SA Plumbing™ we use the latest drain clearing technology. Whether you have a blocked sewer pipe or a blocked storm water pipe, we can unblock your pipes with our hydro jet drain cleaning machine. We use up to 4000psi of high pressure water to blast any obstruction from your drains. This means that your blocked drain will be cleared quicker and more thoroughly than with the old style snake drain clearing system.
What's blocking my drain?
The most common ones are too much toilet paper or sanitary products being put down the toilet, hair, food scraps or fats and grease being washed down the sink, invading tree roots seeking cracked or broken pipes for water. Some of these are fairly straightforward for our Adelaide blocked drain plumbers to clear, while others can be a bit trickier.
A common cause of blocked drains is tree root invasion. This is very common throughout Adelaide, especially if we have a very dry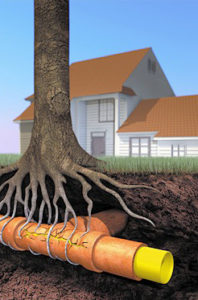 summer. The trees become desperate for water and find the nearest source. If your property has the old style earthenware or clay pipes, you've probably had a blocked drain before. These old pipes get small cracks in them due to movement and age and start to leak. The tree roots sense the moisture in the ground and invade the pipes. Soon there is a gurgling noise and the drains are blocked. With our hydro jet drain cleaning machines the blocked drain becomes clear very quickly.
In commercial premises, blocked drains can occur through grease and dirt build up in the pipes. This can be for reasons such as oil and grease being regularly put in the drains or old cast iron pipes becoming porous and trapping the grease on the walls of the pipes, much like a blocked artery. Whatever the cause, we can unblock your drain or pipe efficiently. With hydro jetting we can select a nozzle which suits your situation and quickly blast through any blockage.
Storm Water drain pipes are another source of problems which we get alot of calls to unblock, especially during the winter months when people notice that there drains are blocked after a heavy downpour.  In most cases Storm Water drains are blocked due to dirt and leaves being washed off the roof during a storm and tend to build up over time in the drain pipes and eventually slow the flow of water down.  A blast from the hydro jet machine can soon fix this.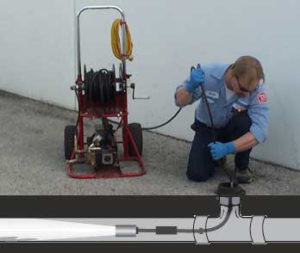 A blocked drain will not always be noticeable at first as the blockage  builds over time until the issue becomes apparent. If this does happen damage to your pipework may also occur.
There are some signs that may lead you to believe you have a  partially blocked drain, including;
Strong smells coming from the drains;
A drop in your water pressure;
Gurgling noises in the pipework;
Slow or no drainage;
Your toilet water level appears too high or too low;
Pools of water on the outside of your property.
If you notice any of the above  signs of a partially blocked drain then call your local Adelaide plumber from SA Plumbing™ to organise a fast drain repair – doing so sooner rather than later may save money but preventing damage to pipes or other more serious structural issues.
So, how do you clear a blocked drain in Adelaide?
Since there so many different ways blockages can occur in Adelaide, and a variety of drains that can get blocked, you need somebody who knows exactly what they're doing to clear your Adelaide blocked drains. We  use different methods to clear different blockages, depending on where and what the specific problem is. We don't believe in temporary solutions relining pipes, as this needs to be done regularly, many times, inevitably costing you a lot more money in the long run.
There are times when our Adelaide blocked drain plumbers will need to have a look inside your pipes, either because the location of the blockage isn't apparent or they think there may be more issues than just a simple obstruction. A CCTV (Closed Circuit Television) drain camera inspection is the most reliable method to do this, quickly and easily finding precisely where and what the blockage is. The CCTV drain camera removes any guess work from the job, which makes it far more cost effective.
After finding the cause of the Adelaide blocked drain, we will then be able to decide the best way to fix it.  All our Adelaide blocked drain professionals have been extensively trained in using all of the latest and safest methods of blocked drain clearing, so you'll get the very best results each and every time.
For clearing blocked shower drains, blocked toilet drains, laundry drains and all other indoor blocked drains, SA Plumbing™ have the very latest in electric snake drain cleaning machines. Our Adelaide blocked drains plumbers have the skills and experience to effectively and quickly use electric drain cleaners.  These have a motorised cutting head that slices tree roots and other solid objects as it snakes down a blocked drain.
Not all Adelaide blocked drains can simply be cleared. Excavating and replacing a blocked drain might be called for if the there's serious damage to a drain like a break. If the pipe has been allowed to crack and decay over time, replacement may be the only option. Every one of our Adelaide blocked drain plumbers has the training and experience and to excavate and replace pipework that is too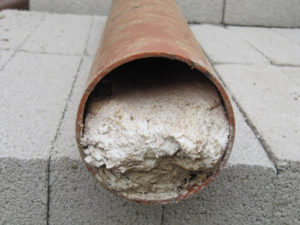 blocked or damaged for clearing. Our Adelaide blocked drains plumber will be able to assess your situation, and if an excavation and replacement  is necessary, a no obligation quote will be provided prior to any works being undertaken.