You can trust SA Plumbing for all burst & leaking pipe issues.
Bust & leaking pipes are very common and can lead to serious issues. It is not just the pipe itself that may need to be replaced but and surrounding items and fittings such as cabinets and floor fittings which may also be damaged. In addition there is the added water charges resulting from broken pipes.
This peripheral damage generally only happens if a leaking pipe or burst pipe is left untreated. It is more cost effective to act sooner rather than later. Contact SA Plumbing™ on (08) 8444 7305 as soon as the pipe bursts or stars leaking, and we will send one of our fully qualified, licensed to your place straight away to take care of it.
We are familiar with all types of pipe issues, and have the skills, experience and parts to fix them quickly. Quite often we carry the required pipes needed to make a replacement so we can probably help you as soon as we arrive.
Pipe types.
There's nothing more annoying than calling a plumber to fix a broken pipe and finding he's not familiar with your particular pipe type, meanwhile water is leaking everywhere!
At SA Plumbing™, all our plumbers are able to do repairs and replacements for all of the most common piping materials found in Adelaide, plastics, clay and different metal pipes. Some pipe types we commonly encounter are below.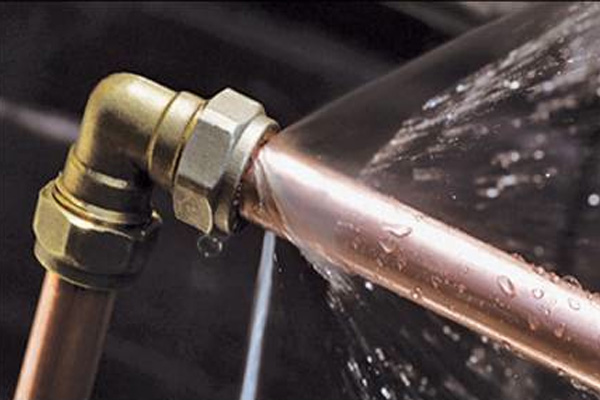 Copper Pipe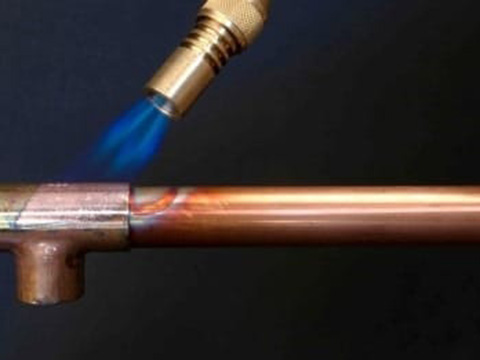 Until recently copper was very common, and it is still an excellent choice for cold water pipes and gas fittings. It is expensive however, and is prone to rusting in hot water usage situations.
If you have a leaking or burst copper pipe, you need to have it looked at as quickly as possible. Contact us here at SA Plumbing™, we carry most sizes of copper piping in our vans, so the chances are we can fix your broken pipes quickly as soon as we get there.
Galvanised Pipes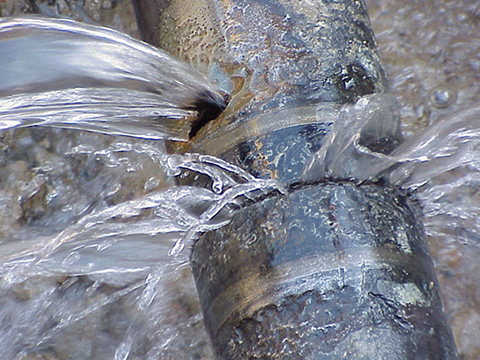 These were common before the mid 1960's and are pipes made of steel then coated in zinc. They are generally fairly well corroded by now and often need replacing.
A common symptom of corroding galvanised piping is the water coming out a rusty brown colour. If this is happening at your place contact SA Plumbing™ straight away for a replacement. As this material is no longer common and is prone to corrosion anyway we will probably recommend a replacement in a newer longer lasting pipe type.
Plastic Pipes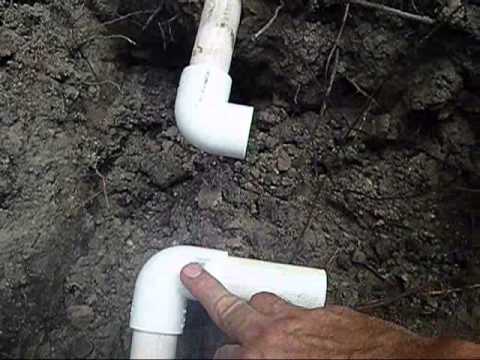 Water pipes and sewer pipes are commonly made of plastic and often crack and leak due to movement or decay through exposure to ultraviolet light.
SA Plumbing™ are experts in plastic piping and can repair or replace your broken plastic pipes on the spot.
Polyethylene Pipes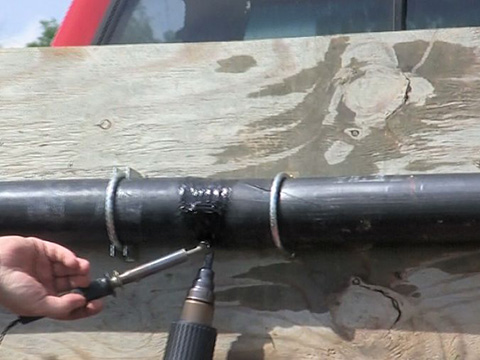 These are usually found outside, and are generally used as water piping. It is far more durable than plastic and does not suffer as many UV issues, it can still leak or burst with movement. It can also suffer damage from gardening mishaps or excavations in the area. Either way, PE pipe needs to be repaired by a fully qualified, licensed leaking pipes professional from SA Plumbing™.
There are various sub types of plastic & PE pipes by different manufacturers such as Rehau, Auspex, and Pro-fit. SA Plumbing ™ have plumbers familiar with all these different types. If you know you have one of these please call us so we can supply a plumber with the necessary tools for your specific pipe fittings.