Leaking Tap Experts
The home plumbing system is made up of a variety of pipes, connections and fixtures.  Taps are the most common termination fixture at the end of these pipes, and if these go wrong it will have quite an impact on your use, not to mention the impact on the water bill.
If this is the case at your place, don't let the situation deteriorate. Contact SA Plumbing™ today and we'll fix your problem tapware in a jiffy.
If a tap is leaking, it's not just the tap that is the issue but also any damage caused by it. There could be water damage to surrounding cupboards and flooring, as well as discolouration in baths and basins, which may also need attention. In addition the excess use of water will be felt in increased water bills.
Here at SA Plumbing™, our fully qualified, licensed tap experts and plumbers are able to repair or replace your taps before any damage occurs, regardless of what type of taps you have, so all you need to do is contact us and we'll fix it in no time.
Leaking taps, the options.
If you have just discovered an issue with a tap, maybe in the kitchen or bathroom, such as it could be hard to turn on or may not turn off completely, contact SA Plumbing and we'll have it remedied in no time.
Depending on what the issue is, we will either need to repair or replace the tap, which is not an issue as we have the tools and experience to be able to do so quickly and efficiently.
Tap repairs
If your tapware isn't too old or you just like the look of the taps and don't want to replace them, your SA Plumbing™ tap professional will be able to repair your faulty tap.  If so, it's not just a matter of replacing the washer but giving the taps a full service, – new washer, clean the spindle, new o rings and reseat the tap.
We carry all of the necessary tools and replacements required so your job will be done quickly with no fuss.
Tap replacement
Sometimes a replacement is the only option. As taps by definition come into contact with water they may eventually rust through from the inside. This is often the case with old taps which will need to be replaced, which is no problem for our experienced plumbers.
We can install any type and brand of tap you would like, and have easy access to buying them, so let us know what you would like and we'll fit your new taps for you.
Tap Types
All taps are different, kitchen, garden, laundry, garden, mixer etc. At SA Plumbing™ we are familiar with all these different types and can repair or install them all.
Wall mounted taps
Bath and shower taps present their own challenges. Often access to the pipework behind the wall is necessary, so tiles may have to be removed for access. We are familiar with this, so give us a call to see if this is necessary in your case.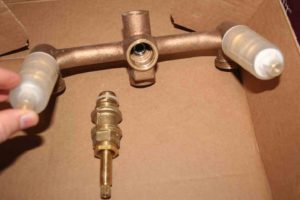 Mixer taps
These are slightly different as unlike the hot and cold pipes each terminating in a tap, the pipes are linked behind the wall and the mixer tap adjusts the temperature and pressure. Mixer taps do not use the traditional inner fittings, they have a more involved cartridge system to aid control.  SA Plumbing™ can fix these taps for you assuming a replacement cartridge can be located, otherwise we can replace with a new mixer tap system.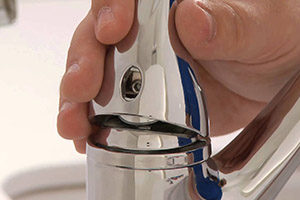 Basin and sink taps
These are generally the traditional type so are straightforward to repair, but the repair needs to be as soon as possible. This is because not only will a leaking tap run up a large water bill it may also damage surrounding cupboards and floors, causing more expensive damage. We carry a full range of replacement parts so contact SA Plumbing™ before any major damage occurs, either to your home or to your wallet.
Laundry taps
These come in a variety of types, mixer taps, wall mounted or standard. Whatever the type SA Plumbing™ will have your laundry taps working with no drama. If they are not to far gone we will be able to repair them and give them a full service, otherwise they will need to be replaced. We have access to a broad range of new laundry taps by all the big brands so rest assured we can fit any tap style you would prefer.
Garden taps
These often require a full replacement as they tend not to be used as much as the taps inside the house. They have more time to rust in which case replacement is the usual option. We have a spare garden taps on hand so this is not a big issue, although if the surrounding pipework has also decayed this may also need replacing.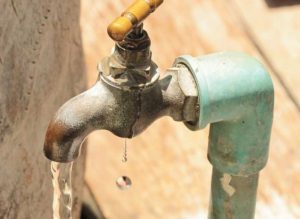 Shower Heads
As well as taps, our SA Plumbing™ taps professionals are able to repair or replace your shower roses.  We have a variety of different shower heads on tap (!) and can fit the most appropriate one in your situation.
Quite often the shower head may become partially blocked by rust and debris from the water main and this may hinder the operation of your hot water system, particularly an instant gas hot water system. These need a certain flow rate per minute to achieve the desired temperature. In the case of a blocked shower rose this may mean the water goes cold in the middle of a shower, which is very annoying.
A costly repair to the hot water system may not be necessary, just a simple replacement of the shower head, call SA Plumbing™ if you need help with your hot water heater.